VOLVO RETAIL EXPERIENCE (VRE)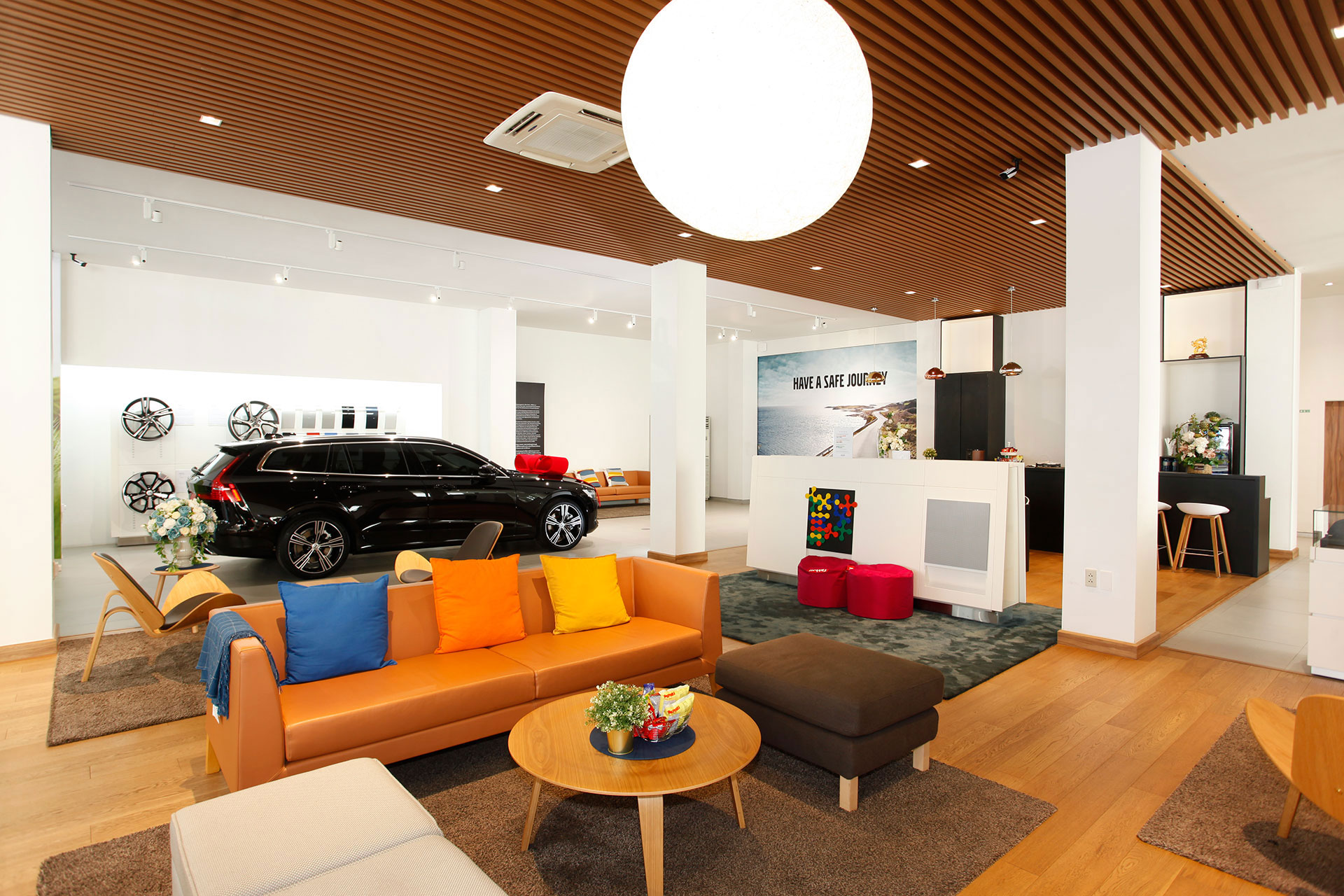 GT Auto-Volvo Witthayu is Thailand's first Volvo showroom with the Volvo Retail Experience (VRE) concept. The VRE was created to focus on the premium brand more fully and serve customers in four main areas. They begin with Contemporary Luxury Experience, to fully explain the Volvo luxury proposition to customers through the brand's functionality and execution of its promise to its customers in the Kingdom. Scandinavian design is focused on keeping things simple and uncomplicated. Transparency and craftsmanship bring together the best of Sweden's proud and transparent society with an open attitude, especially for expressive design, innovation and ultimate quality.
The VRE also focuses on Understanding and Interaction, as Volvo Cars builds everything around its customers' needs and desires. The VRE has comfort designed into its space to allow its customers to unwind from the rush of daily life and interact with Volvo. Volvo can then interact better with its customers – spending time with them in a pleasant and personal way, which shows that Volvo cares about its customers' Wellbeing, which is the fourth area VRE is focused on promoting.