EX30
Start at THB 1,590,000
Big electric performance in a small package.
480 km

Electric range (Up to)

26.5 min

Estimated DC fast charging time (10-80%)

15.7 kWh

Energy consumption (per 100km)

3.6 s

Acceleration (0-100km/h)
Responsible design
A minimalistic design approach and efficient use of materials helped us reduce or eliminate waste.
Exterior materials
Around 25 per cent of all aluminium, 17 per cent of all steel and plastics used in the EX30 are recycled.
Interior materials
Around 30 per cent of décor parts use recycled plastic, plus recycled and renewable surfaces.
What do you want to know about the Volvo EX30?
Can I order the Volvo EX30 online?

In some markets, cash and subscription orders can be placed online. Please note that pricing is indicative and may be subject to changes before delivery due to factors beyond our control, such as increased taxes, fees, interest rates, etc. You'll be notified of any changes and can cancel before delivery.

Is the Volvo EX30 only available as a fully electric vehicle?

Yes.

How long can I drive before I need to recharge the battery on the fully electric Volvo EX30?

The estimated range of the Volvo EX30 is up to 480km. Range depends on various factors, like driving style, outdoor temperature, weather, wind, topography and road conditions. Other factors that impact range include how much electricity you use for car functions such as heating and cooling. Help extend your range by preconditioning the battery when charging to hit the optimal temperature when your journey begins.

How much does it cost to charge the battery of the Volvo EX30?

The cost of electricity varies, but the cost to charge a car can be lower than the equivalent petrol or diesel car. Lower running costs is one of several reasons some people switch to fully electric cars.

Where can I charge my Volvo EX30?

Fast charging is available at DC fast charging stations. You can find charging stations on your selected route using Google Maps from the centre display or the Volvo EX30 app. You can also charge at home with a Volvo Cars wallbox.
Coming soon The EX30 Cross Country, for those who want big adventure with their small fully electric SUV.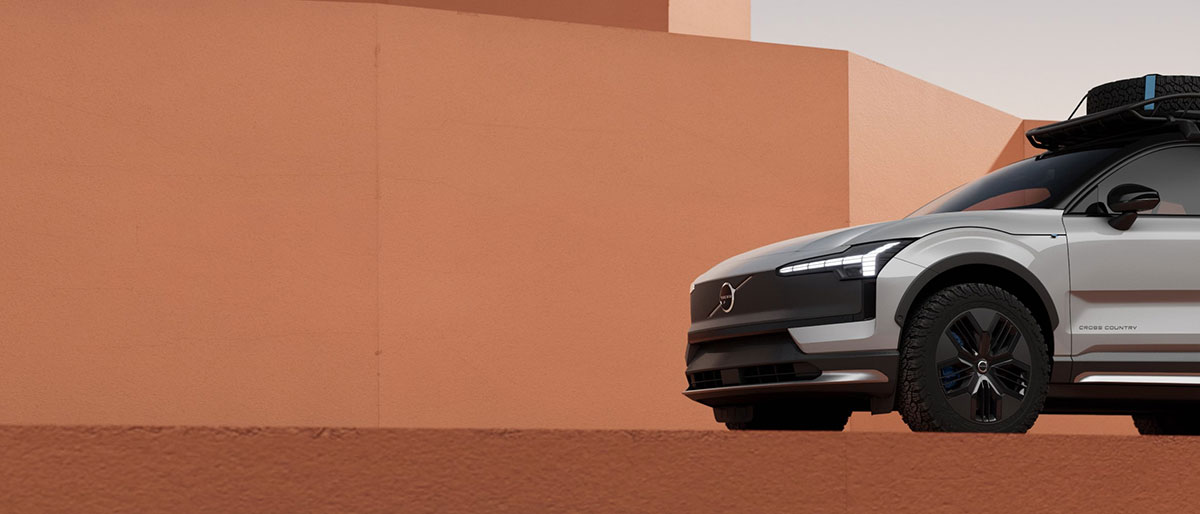 รถยนต์วอลโว่รุ่นอื่น ๆ ที่น่าสนใจ