C40 Recharge Pure Electric
Start at THB 2,090,000
A pure heart in a daring body.
Get to know our electric newcomer.
590

Electric range*

7.3sec

Acceleration (0-100 km/h)

238 hp

Power

34 min

Fast charge ~80% charged**
No compromises
The C40 Recharge doesn't force you to choose between power and responsible driving. Just take your seat, drive away and enjoy the comfort of one pedal drive and smooth acceleration – with zero tailpipe emissions.
Responsible pleasure
Make every journey about much more than getting from A to B. In the C40 Recharge, your commitment to a more sustainable future has never felt better.
What do you want to know about the C40 Recharge pure electric?
Is the C40 Recharge only available as a fully electric vehicle?

Yes.

Is the C40 Recharge really completely leather free?

Yes, the car interior contains no leather whatsoever.

What Google apps and services are built into the C40 Recharge?

The full electric C40 Recharge has Google Maps, Google Assistant and Google Play built in.

Is all data required to run the Digital services package included?

Yes. All data is included for up to four years. This includes both for navigation and voice assistant, as well as downloading and running any type of apps (e.g. music streaming). After this period, the service can be extended as a subscription.

Is Digital services a subscription?

Yes, up to four years of access to the services are included. After that you can buy a continuation of the subscription if you wish to continue using all the services included.
TEST DRIVE C40 PURE ELECTRIC Experience a versatile sport estate that enrich your life with its Scandinavian craftsmanship.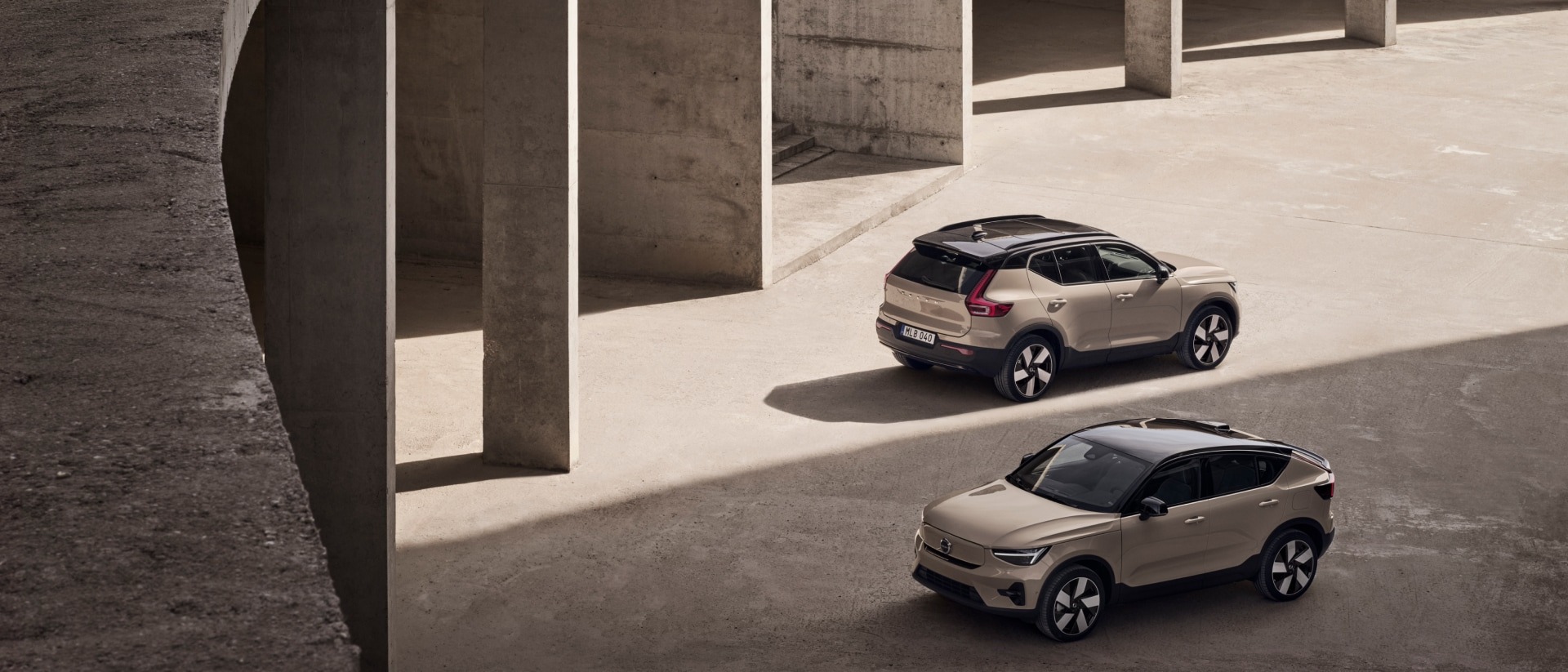 รถยนต์วอลโว่รุ่นอื่น ๆ ที่น่าสนใจ